Thornapple Press publishes non-fiction books that discuss relationships, love, sexuality and relational ethics from unique and underrepresented perspectives. This includes books on consensual nonmonogamy, kink, sex work, harm reduction, LGBTQIAA+ identities, families, mental health, disability and related topics. We are sex-positive and recognize that gender and sexuality are non-binary.
We are particularly interested in receiving submissions from authors who can offer new insights on the themes of ethics, safety, community and consent. We welcome proposals from emerging authors and from perspectives that are underrepresented in sexuality literature, such as from BIPOC and disabled individuals. We aim to provide our readers with high-quality and well-researched content that is also accessible and engaging.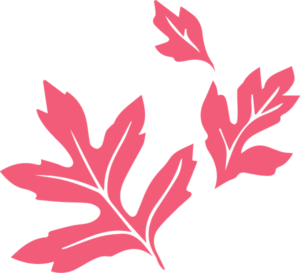 What makes Thornapple Press different?
As a small press, we provide our authors with personal attention that they may not find in larger companies. Because we are dedicated to the topics of sexuality, love and relationships, we're able to offer targeted marketing and promotion to the right audience for your book, and to leverage longstanding relationships with sex- and relationship-positive bookstores and other venues. Our editorial and design approach prioritizes the authenticity of the author's own voice while providing a level of attention and care that is increasingly unusual in publishing.
In addition to providing traditional publishing services, we can provide expert insight on crowdfunding, publicity and marketing. For the first three years of operations, Thorntree Press was supported by crowdfunding, meaning we are well-equipped to advise you on the process. We are happy to help you to plan, launch and promote campaigns to fund your book tour or associated projects, and to collaborate with you on providing perks.
Do you accept submissions from new authors?
We encourage submissions from previously unpublished authors. You should be active within your field of interest with an established public presence (this could be through a blog, website, social media, your speaking history or general professional recognition).
We require this both because we seek to create books that offer first-hand, experienced perspective, and because a successful book is supported by a strong public presence.
Are you interested in memoir or fiction submissions?
Memoirs are an important part of our publishing program, but we are selective in the ones we accept. Before sending a proposal for a memoir or biography, consider whether it deals with universal themes of relevance to a broad readership. Your memoir should tell an interesting or unique story, come from a perspective that is not well-represented in literature, or feature a high-profile person with a fascinating life.
We have published fiction but are not currently accepting submissions from new authors in this area.
Do you only publish Canadian authors?
During and after the acquisition and rebrand, we have maintained valued relationships with some of our long-term authors from the United States and Europe. We will consider new authors from outside Canada, but new non-Canadian proposals will be evaluated highly selectively. You will improve your chances if you work with a Canadian co-author, or have Canadians contributing content such as artwork or a foreword.
What's the story behind Thornapple Press?
Thornapple Press is the Canadian successor to the American publishing company Thorntree Press and is an imprint of Talk Science to Me Communications Inc. of Victoria, British Columbia. Both Talk Science to Me and Thornapple were founded by Eve Rickert, a certified professional editor, published author and publishing professional.
In 2013 Eve co-authored the book More Than Two: A Practical Guide to Ethical Polyamory to fill a perceived gap in the body of literature on consensual nonmonogamy. Following on a highly successful crowdfunding campaign, Eve co-founded Thorntree Press in Portland, Oregon, to bring the book to market. For nearly a decade, the company grew to become a respected provider of high-quality books on human sexuality and relationships. Throughout, the editorial, design and production functions of Thorntree were all handled by Talk Science to Me Communications Inc., Eve's Canadian publications support firm. In 2019, Hazel Boydell, who had worked as an editor with Eve since 2008, was promoted to associate publisher and took over day-to-day operations.
In 2021, after gaining full control of Thorntree Press, Eve decided to move her book publishing business to Canada to consolidate her business operations through Talk Science to Me and focus on Canadian books. In 2022 Talk Science acquired the brand and key backlist titles from Thorntree Press, and is continuing to publish with the same team and the same meticulous editorial and design standards as Thorntree.
The "thorn tree" in "Thorntree Press" was the hawthorn tree, a reference to the place that supported the genesis of More Than Two. Hawthorns are also sometimes called thornapples, and thornapple is also one name given to plants in the genus Datura. Both hawthorn and Datura have medicinal, ritual or magical uses in some cultures. The name "Thornapple" seemed a fitting name to acknowledge our origins while evoking our vision of books that are both healing and transformational.
OK—I'm in. What now?
If you'd like to publish your book with us, send us a pitch at press (at) thornapplepress (dot) ca. Include a one- to two-paragraph summary of your book, tell us who you are and what makes you an informed voice on the topic, and emphasize what makes your book valuable and unique, including comparisons with related books on the market. If we like what we see, we'll be in touch. Please do not send your entire manuscript in your first contact.