The Polyamory Breakup Book: Causes, Prevention, and Survival
Kathy Labriola, with a foreword by Dossie Easton and illustrations by Lacey Johnson
Publication Date: October 4, 2019
Formats: Trade paperback, Kindle, ePub, PDF, audiobook
ISBN: 978-1-944934-81-1 (paperback); 978-1-944934-82-8 (ePub); 978-1-944934-83-5 (Kindle); 978-1-944934-84-2 (PDF); 978-1-952125-03-4 (audiobook)
Price: US $19.95 / CAD $26.95 (paperback); US $11.99 / CAD $15.99 (e-book); US $14.95 / CAD $19.95 (audiobook)
Review It
Goodreads
Buy It from Independent Booksellers
Buy Local in CanadaUS DistributorBookshareBookshopLibro.fmPowell's
Buy It from Big Corporations (but support us through our affiliate links!)
Amazon CAAmazon USApple BooksGoogle PlayIndigoKobo
Polyamory is not always easy. With multiple partners often come more complex relationships to navigate. This practical guide looks at the common causes of polyamorous breakups, identifies strategies to avoid ending relationships, and provides you with the toolkit to survive a breakup.
Kathy Labriola uses real life examples and expert insight as a counselor and nurse. From how to handle jealousy to the practicalities of managing money and time with multiple partners, this book includes tips and insights from the polyamory community.
It is inevitable that some relationships will end in a breakup. This book helps you maintain friendships and minimize the impact of a breakup on the rest of your polycule and wider community. Unlike traditional breakup guides, Labriola's book offers insight specific to the polyamory community and addresses the unique challenges that come with multiple partners.
"Labriola has crafted a robust road map for breakups, offering a healthy mix of comforting advice and no-nonsense wisdom."
—Dedeker Winston, author of The Smart Girl's Guide to Polyamory
"Using a detailed series of real-life examples of polyamory, Kathy Labriola dissects a variety of poly breakups and success stories to provide expert advice on how to navigate troubled times. This work is mandatory reading for those considering an adventure into the world of consensual non-monogamy."
—Ken Haslam, MD, founder of the Ken Haslam Polyamory Archives, the Kinsey Institute, Indiana University
"Kathy Labriola continues to share her decades of professional experience as a clinician working with polyamorous individuals in building healthy relationships and now navigating healthy breakups. There is an enormous need for this resource, and there is no other book like this on the market. I'm excited to be able to recommend this book to both my colleagues and clients."
—Faith G. Harper, Phd, LPC-S, ACS, ACN
"The Polyamory Breakup Book is a much-needed how-to guide on navigating breakups in consensual non-monogamy. Labriola offers prevention and crisis strategies that are helpful for people of any consensually non-monogamous configuration, so they can systematically assess their needs and preferences before crises strike. If people read this book long before breakups are on the horizon, transitions would be easier, harm would be reduced, and more relationships might be preserved."
—Chrissy Holman, President of Open Love NY and Communications Lead, APA Division 44 CNM Task Force
"If you are looking for realistic and compassionate advice from a highly knowledgeable person who has been practicing polyamory and holds decades of experience serving clients in open relationships, The Polyamory Breakup Book is required reading. Because so many folks who try open relationships are making it up as they go along, with few role models and no maps for how to handle the challenges every relationship inevitably faces, there is a huge need for this book to help people figure out how to handle a poly breakup.
— Dr. Elisabeth Sheff, author of The Polyamorists Next Door and When Someone You Love is Polyamorous and editor of Stories from the Polycule
"What an incredible read! Kathy brings in decades of both personal and professional experience in the world of polyamory and open relationships to offer insightful, profound and candid advice for those realizing their love might not last forever. Get this book for your partner, your partner's partner, your partner's partner's partner, and just about anybody else who might be involved, to ensure everyone moves in and out of their relationships with the most love and the least amount of hurt."
—Zach Beach, educator and author of The Seven Lessons of Love
"A comprehensive, insightful and very useful book on a topic that receives too little attention. Highly recommended."
—Jay Wiseman, author of SM 101: A Realistic Introduction
"An insightful and interesting book that's well worth reading, with plenty of examples of how people have avoided breaking up, as well as examples of relationships which did break up."
—Cascade Spring Cook, relationship coach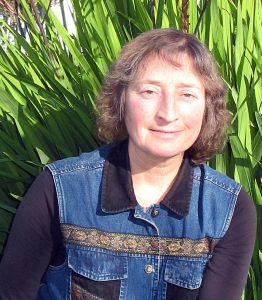 Kathy Labriola is a counselor and nurse in private practice in Berkeley, California. She is the author of The Jealousy Workbook and Love in Abundance and has years of professional experience working with polyamorous singles, couples, and groupings on relationship dynamics.