Polywise: A Deeper Dive into Navigating Open Relationships
Jessica Fern with David Cooley, with a foreword by Carrie Jenkins
Publication Date: August 25, 2023
Formats: Trade paperback, Kindle, ePub, PDF
ISBN: 978-1-990869-14-3 (paperback); 978-1-990869-15-0 (ePub; Kindle; PDF)
Price: US $24.95 / CAD $33.95 (paperback); US $11.99 / CAD $15.99 (e-book)
Review It
Goodreads
Buy It from Independent Booksellers
Buy Local in CanadaUS DistributorBookshopLibro.fmMassyPowell's
Buy It from Big Corporations (but support us through our affiliate links!)
Amazon CAAmazon USIndigo​Kobo​
As polyamory continues to make its way into the mainstream, more and more people are exploring consensual nonmonogamy in the hope of experiencing more love, connection, sex, freedom and support. While for many, the move expands personal horizons, for others, the transition can be challenging, leaving them blindsided and overwhelmed. Beyond the initial transition to nonmonogamy, many struggle with the root issues beneath the symptoms of broken agreements, communication challenges, increased fighting and persistent jealousy.
Polyamorous psychotherapist Jessica Fern and restorative justice facilitator David Cooley share the insights they have gained through thousands of hours working with clients in consensually nonmonogamous relationships. Using a grounded theory approach, they explore the underlying challenges that nonmonogamous individuals and partners can experience after their first steps, offering practical strategies for transforming them into opportunities for new levels of clarity and intimacy.

Polywise provides both the conceptual framework to better understand the shift from monogamy to nonmonogamy and the tools to navigate the next steps, allowing you to not just survive in open relationships, but thrive in them.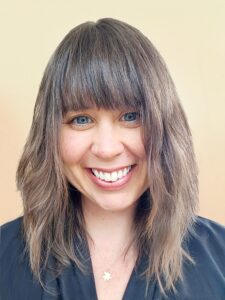 Jessica Fern is a psychotherapist, public speaker and trauma and relationship expert. In her international private practice, Jessica works with individuals, couples and people in multiple-partner relationships who no longer want to be limited by their reactive patterns, cultural conditioning, insecure attachment styles and past traumas, helping them to embody new possibilities in life and love.
Jessica's first book, Polysecure: Attachment, Trauma and Consensual Nonmonogamy, was published by Thornapple Press in October 2020, and The Polysecure Workbook: Healing Your Attachment and Creating Security in Loving Relationships was released in November 2022.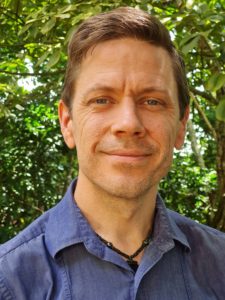 David Cooley is a professional Resorative Justice faciliitator, diversity and privilege awareness trainer and biligual cultural broker. He is the creator of the Restorative Relationships Conversations model, a process that transforms interpersonal conflict into deeper connection, intimacy and repair. In his private practice, David specializes in working with non-monogamous and LGBTQ partnerships, incorporating a variety of modalities including trauma-informed care, attachment theory, somatic practices, narrative theory, and mindfulness-based techniques.
"In Nonmonogamy and Happiness, Carrie Jenkins writes about love in a way that is both extraordinarily sophisticated and as intimate as a conversation with an old friend. Her writing never fails to make me feel like a smarter, calmer, more generous person—both in and out of love."
—Mandy Len Catron, author of How to Fall in Love with Anyone: A Memoir in Essays